| | |
| --- | --- |
| | |
Martini Madness

Everything old is new again and Martinis are no exception. The Home Bar is the perfect setting for a little Martini Madness of your own. Not only can you show off your bartending skills in your fully equipped home bar, you don't have to drive home after the party. Hopefully, neither do your guests since martinis are notorious for their ability to sneak up on you! That said, let's check off the basic items any good martini lounge should have on hand: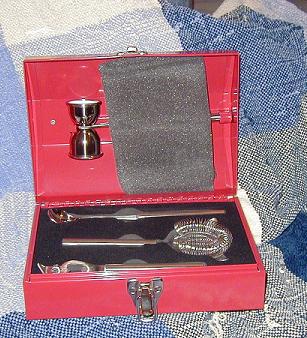 · Jigger or Shot Glass (for some this is just for show)
· Cocktail Shaker (for those who prefer shaken, not stirred)
· Cocktail Stirrer (for those who prefer stirred, not shaken)
· Garnish Spears (for mess free olive capture)
· Martini Glasses (Don't even think about anything but a proper martini glass)
· Plenty of chipped ice (not crushed, not cubed, but chipped)
· Gin, Vodka, Vermouth, Cordials (See recipes)
This handy little "Martini Tool Box" hold most of the basic hardware you'll need. My sister picked this up for me at Crate and Barrel.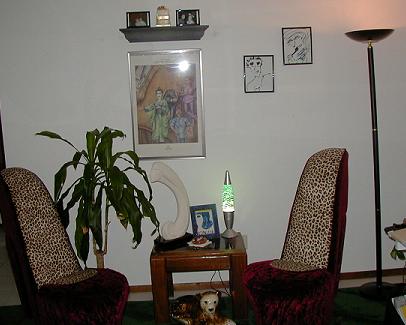 Okay, now that we have the necessary equipment, let's set the mood. Have a little fun with lighting. Discount stores sell inexpensive lamps, art and even some "kicky" pieces of furniture. Without investing much more than some creativity, you can transform your bar area into anything from a "Lava Lounge" to a "Rainbow Room".
In my travels, I tend to gravitate towards local watering holes and have been fortunate to stumble (in some cases literally) upon some really stand out Martini Bars. Here are some of my favorite recipes that lend themselves to a perfect Home Bar Martini Madness Party.
---
---
CampTracker Reservations System
© 2003-2017 JMH Partners, Inc.